Call Us : +(91)-9811403522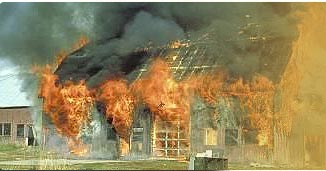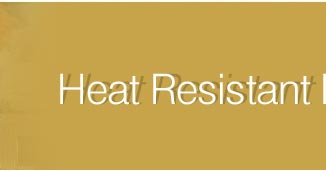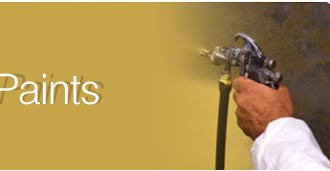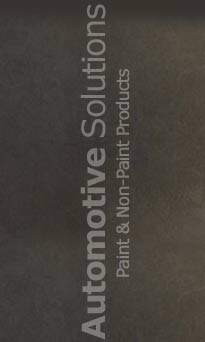 Home
» Heat Resistant Paints
Heat Resistant Heat Reflective Paint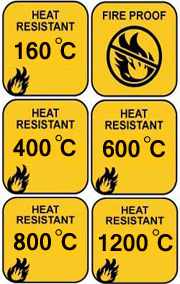 Heat resistant coatings are specially prepared to withstand high heat temperatures for prolonged period of time. The presence of silicone resins increase heat resistance of paints as result of which the paint will not degrade or tarnish quickly as compared to the conventional paints or coatings. The heat resistant coatings are not the same as fire retardant paints. The latter is prepared to tolerate fire damage. Heat resistant coatings cannot avert combustible materials like wood from blazing.
Heat resistant coatings are not designed to extinguish fire. The coatings only reduce chances of fire, and are functional and effective to control fire & reduce flammability of fuels by decelerating the combustion power for a limited time frame only. The fact remains, no element is completely incombustible. Heat resistant coatings are in-tumescent and swell up and increase in volume when subjected to high temperatures. The swelled up paint produces a shielding substance named 'char' which discourages heat conduction. This lends sufficient time for fire-fighters to take complete control or the area under fire. Heat resistant coatings come with fire retardant ratings showing the critical fire resistance sustainability.
History
Heat resistant coatings for the first time were used in 1950s, during when it was more of a pricey affair and difficult to apply. Application of heat resistant coatings resulted in production of unhealthy smoke containing lethal carcinogens, which were harmful to the humans. However, with innovations underway, in 1980s, in-tumescent paints came into effect which were practically safe than their forerunners and free of carcinogenic constituents.
Merits of Heat Resistant Coatings :
Provides protection to Walls
Prevents corrosion and rust formation on the surface beneath the paint
Withstand high temperatures and doesn't breakdown
Can withstand the temperatures of up to 400 to 1200 degree Celsius
Retards the spreading of fire and protects buildings from any possibilities of irreparable damagess
Opt Us
We are the professional and experienced manufacturers, suppliers and service providers of high quality heat resistant paints. We are catering to some of the top notch industries in India, and adhere to ASTM Standard & American National Standards Institute (ANSI). Our exclusive Heat resistant coatings come in aluminium, silver, red and black color respectively. Heat resistant paints are available as Paint Cans and Aerosol Sprays. Our heat resistant paints and coatings are designed from various chemical constitutions that address the specific needs of the clients from different industries and sectors. We offer acrylic based and silicone aluminium based heat resistant coatings.
Our USPs
Coatings have high chemical stability
Competitive Pricing and hence Affordable
State of the art chemical processing facilities
Sure-fire high chemical concentration for meticulous use
Trained Manpower
Within 24 hrs. Call Attendance
One to One Client Consultation and Interaction
Heat Resistant Coatings / Paints: Our Scope of Use
Barbecues
Lab Benches / Walls
Muffler / Silencers
Data Server Rooms
Chimney stacks

Pipes
Petro-Chemical & Water Tanks
Boiler fronts
Duct work
Piping and Furnace Structure

Our Supply Network - Spread Over PAN India
Agartala

Agra

Amritsar

Andhra Pradesh

Arunachal Pradesh

Assam

Avadi

Badli

Bahadurgarh

Barnala

Ballabhgarh

Basavanpura

Batala

Bawal

Bengaluru

Bharuch

Bhiwadi

Bhopal

Bhubaneswar

Bihar

Chandigarh

Chennai

Chhattisgarh

Cochin

Coimbatore

Daman

Datia

Dehradun

Delhi

Dibrugarh

Erode

Faridabad

Gandhinagar

Gannaur

Ghaziabad

Goa

Greater Noida

Gujarat

Gurgaon

Guwahati

Gwalior

Hapur

Haridwar

Hyderabad

Jaipur

Jammu & Kashmir

Kala Amb

Kanpur

Karnataka

Kashipur

Kerala

Kosamba

Kochi

Kohima

Kolkata

Kundli

Loni

Lucknow

Ludhiana

Madhya Pradesh

Maharashtra

Manesar

Mathura

Meerut

Mumbai

Nagpur

Noida

Orissa

Panaji

Panipat

Pant Nagar

Panaji

Parwani

Patna

Pimpri

Pondicherry

Pune

Punjab

Raipur

Rajasthan

Rampur

Ranchi

Rewari

Rohtak

Roorkee

Rudrapur

Salem

Silvassa

Sonipat

Sri Ganganagar

Srinagar

Tamil Nadu

Thane

Thiruvananthapuram

Tripura

Udaipur

Uttar Pradesh

Uttranchal

Varanasi

Virar

Vijaywada

©
Automotive Solutions™
. All Rights Reserved (
Terms of Use
)
Developed and Managed by
IndiaMART InterMESH Limited