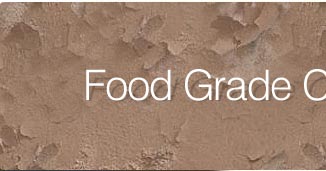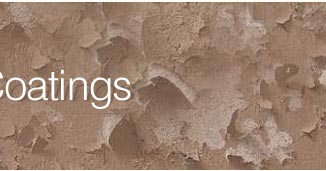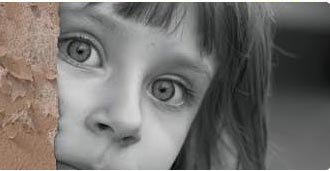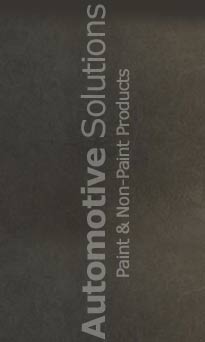 Home
» Food Grade Coatings
Food Grade Coatings

Food grade coatings are specialized floor and wall paint coats which are applied on to the floors of wholesale and retail food storage and warehouses. Irrespective of type of food storage unit, these coatings play an instrumental role in keeping the surface non-slippery, hygienic, water proof, besides lending floor with unmatched durability. Food grade coatings help in achieving attractive high-gloss finish.
Food Grade Coatings work effectively in severed ware house floors and food storage units. The coatings have advanced anti-microbial technology which provides real fortification against Bacterial, mould & mildew. Food grade coatings are also applied on concrete wall, concrete floor, Metal Tanks etc.
Merits of Food Grade Coatings
Easy to Manage and Clean
High Resistance to Abrasion
High Resistance to Anti-Microbial and Corrosion
Low Friction
Multiple Colors
NSF Compliance
Dry Film Lubrication
Non Stick
Resistant to High Temperatures
Wear Resistance
Anti Fungal Paints
Opt Us!
We are the professional and experienced manufacturers, suppliers and service providers of world class food grade paints. We are catering to some of the top notch food processing and storage industries in India, and adhere to ISO 22000 Hazard Analysis and Critical Control Point (HACCP) system, FDA and USDA. Our exclusive food grade coating solutions are available in different colors and chemical constitutions which address the specific needs of the clients in the food and warehouse industries pan India.

The food grade coating is 3 component based product comprising Base, Activator & Solvent. It takes around 8-12 hrs for the coat to cure completely. The coating will not leave any smell. The Coatings can be chosen from Transparent/ Clear or White Colors. Food grade paints exhibit outstanding adhesion to all types of substrate including paper items, metals etc. Our food grade coatings do not contain lead, as pigment, with lead(II) chromate(PbCrO4, "chrome yellow") and lead(II) carbonate (PbCO3, "white lead").


Our USPs
Food Grade Coatings has high chemical stability
Competitive Pricing and hence Affordable
State of the art chemical processing facilities
Sure-fire high chemical concentration for meticulous use
Trained Manpower
Within 24 hrs. attendance
One to One Client Consultation and Interaction
Adherence to Stringent International Quality Standards
Food Grade Coatings / Paints: Our Scope of Use
Mixers
Hoppers
Packaging
Piping
Conveyors
Weigh buckets
Dairy
Bakery

Augers
Molds
Heat Seal Tooling
Valves, Shafts & Motors
Vibratory Pans
Cutter Blades
Meat Processing
Tea Industry
Pet Products

Blenders
Chutes & Slides
Chopping & Cutting Tools
Pump Housings
Waffle Grids
Die Rolls
Canning
Confectionery
Box Manufacturer

Our Supply Network - Spread Over PAN India
Gurgaon

Gwalior

Rohtak

Badli

Rewari

Ghaziabad

Roorkee

Bhubaneswar

Raipur

Assam

Thiruvananthapuram

Agartala

Puducherry

Karnataka

Silvassa

Nagpur

Guwahati

Tripura

Kohima

Kala Amb

Noida

Bawal

Vijaywada

Datia

Faridabad

Mathura

Bhiwadi

Uttranchal

Kundli

Amritsar

Andhra Pradesh

Ranchi

Pondicherry

Chandigarh

Bihar

Pune

Lucknow

Punjab

Kerala

Daman

Sri Ganganagar

Patna

Uttar Pradesh

Kashipur

Agra

Batala

Coimbatore

Hapur

Meerut

Agra

Rudrapur

Greater Noida

Sonipat

Ballabhgarh

Karnataka

Gandhinagar

Kanpur

Varanasi

Jammu & Kashmir

Hyderabad

Bhopal

Dehradun

Rajasthan

Madhya Pradesh

Delhi

Ludhiana

Jaipur

Pant Nagar

Chennai

Cochin

Basavanpura

Loni

Haridwar

Rampur

Parwani

Manesar

Panipat

Bahadurgarh

Gujarat

Arunachal Pradesh

Bengaluru

Chennai

Orissa

Srinagar

Chhattisgarh

Mumbai

Kolkata

Tamil Nadu

Maharashtra

Goa

Dibrugarh

Haridwar

Mumbai

kochi

Panaji

Avadi

©
Automotive Solutions™
. All Rights Reserved (
Terms of Use
)
Developed and Managed by
IndiaMART InterMESH Limited