MIL Specification Paints
Military Specification Conformance Paints also known as MIL paints are designed and prepared to meet the specification demands of military and defense logistics. The purpose is protection. The paints lend protective coatings to expensive military warfare and ensure its longevity. MIL specification paints prepared with unique chemical constitution which helps in preventing the equipment from rust & corrosion.. Being protective in nature, MIL specification coatings show superb performance and weather in some of the most challenging and hostile conditions.
Opt Us!
We are the professional and experienced manufacturers, suppliers and service providers of high quality MIL Specification paints. We are catering to some equipment being used in Army MIL Specification paints are available in Paint Cans. The paints and coatings are designed from various chemical constitutions that address the specific needs of the clients from defense sectors.


Our USPs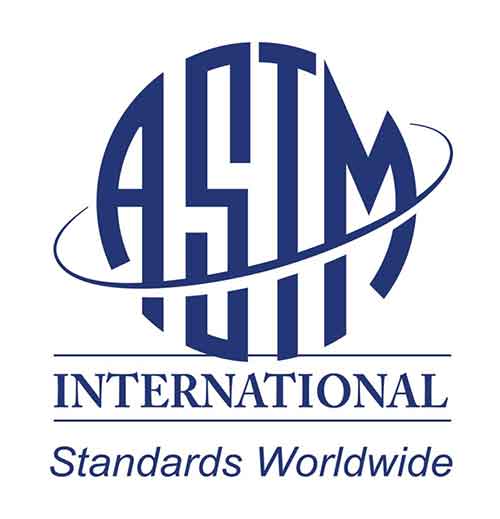 Paints have high chemical stability
Competitive Pricing and hence Affordable
State of the art chemical processing facilities
Timely Delivery
Trained Manpower
Within 24 hrs. Call Attendance
One to One Client Consultation and Interaction
MIL Specification Paints: Our Scope of Use
Ship Hulls
Sub Marine (Nuke/Non Nuke)
Aircrafts (Jet Fighters & Transportation)
War Ships
Attack Choppers
Reconnaissance Choppers

Transportation Choppers
Ballistic Missiles
Oil Tankers
Radars
Tanks
Navy Marine Choppers
The Chemical Agent Resistant Coating (CARC) is mainly applied to military vehicles that protect them from various chemical and biological weapons. The paint is used for producing a non-porous coating that stops the penetration of radioactive, chemical and biological contaminants. The chemicals rest upon the the surface and can easily be washed off.
The CARC paint is epoxy or polyurethane and is resistant towards decontaminating chemicals. The coatings are solvent and non-solvent based and are resistant towards chemicals and gases.The Primers & 2K Paints are so well formulated to provide excellent adhesion & chemical attack as per CARC specification.
Product Details :
| | |
| --- | --- |
| Minimum Order Quantity | 2 Kit |
| Anti Corrosion | Yes |
| Application method | Spary Gun |
| Brand | Automotive Solutions |
| Coats required | 2 |
| Color | FED 595 |
| Coverage (Sq. feet/Litre) | 60~70 |
| Finish | Glossy / Semi Glossy / Matt |
| Form of Paint | Liquid |
| No. of shaded possible | 30000 |
| Packaging Size | 8 LT KIT |
| Paint Base Type | PU |
| Recoating | Yes |
| Service Provided | Yes |
| Sheen Level | 5 to 90 |
| Stability of thinned paint | Excellent |
| Thinning | Yes |
| Usage | Military Equipments |
| Warranty | 1 Year |
| Shade | RAL / BS / FED 595 |
| Product type | Paint |
| Level | Finish Coat |
Advantages of CARC Paint :
Stops Biological contamination
Chemical Resistant
Can be applied on any substrate.
Resistant to chemical & gases.
Easy to Apply.
Low VOC.
Can be used as camouflage paint
Why Opt Us ? :
Automotive Solutions is a company offering high quality CARC paints & Coatings, catering to the needs of defense & army where chemical resistant paints play an important role. At Automotive Solutions, our innovative low VOC CARC paint / coatings are designed to give very high refined quality finish. We provide professional services & training of people to apply these coatings.
USP Compositions :
Timely Deliverables
Advanced Sophisticated Application Systems
Expert Team.
Direct Client Interaction
Professional Consultation on Application of CARC Paint
As per International Standards.
Our Application Areas :
Army Vehicles
Shelters
Military Equipment
Aviation
Military Vehicles
IRR- PU Coating is highly infrared reflective, produced by high temperature calcinations and with CARC Properties. This pigment has excellent UV and visible opacity, high infrared reflection, is chemically inert, heat resistant, and stable to ultraviolet light. It is non bleeding and non-migratory. It has low heat build-up and has exceptional durability and hiding power, and is generally used in applications where resistance to heat, light, and weather are needed. It is compatible with most MIL Grade primers MIL-PRF-23377K & MIL-DTL-53022E
Typical applications are for Painting Military / Defence equipments with MATT Finish :
KIT SIZE:
8 LT / KIT ​
HSN:
3208 ​
KIT CONTAINS:
BASE + HARDENER + THINNER​
Color Available :
NATO Green (BS 381C Colour No 285),
Light Stone (BS 381C Colour No 361)
Camouflage Desert Sand (BS 381C Colour No 380)
Black
Additional Information :
Minimum Order Quantity: 8 Litre
Production Capacity: 500 Litres
Delivery Time: 10-15 Days
Packaging Details: 8 Lt Kit 4 Lt Base + 2 Lt Hardaner + 2 Lt Thinner
Gurgaon

Gwalior

Rohtak

Badli

Rewari

Ghaziabad

Roorkee

Bhubaneswar

Raipur

Assam

Thiruvananthapuram

Agartala

Puducherry

Karnataka

Silvassa

Nagpur

Guwahati

Tripura

Kohima

Kala Amb

Noida

Bawal

Vijaywada

Datia

Faridabad

Mathura

Bhiwadi

Uttranchal

Kundli

Amritsar

Andhra Pradesh

Ranchi

Pondicherry

Chandigarh

Bihar

Pune

Lucknow

Punjab

Kerala

Daman

Sri Ganganagar

Patna

Uttar Pradesh

Kashipur

Agra

Batala

Coimbatore

Hapur

Meerut

Agra

Rudrapur

Greater Noida

Sonipat

Ballabhgarh

Karnataka

Gandhinagar

Kanpur

Varanasi

Jammu & Kashmir

Hyderabad

Bhopal

Dehradun

Rajasthan

Madhya Pradesh

Delhi

Ludhiana

Jaipur

Pant Nagar

Chennai

Cochin

Basavanpura

Loni

Haridwar

Rampur

Parwani

Manesar

Panipat

Bahadurgarh

Gujarat

Arunachal Pradesh

Bengaluru

Chennai

Orissa

Srinagar

Chhattisgarh

Mumbai

Kolkata

Tamil Nadu

Maharashtra

Goa

Dibrugarh

Haridwar

Mumbai

kochi

Panaji

Avadi