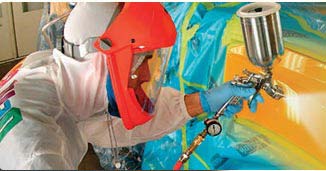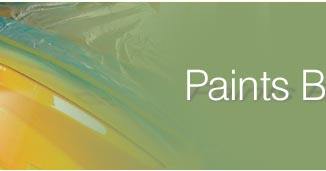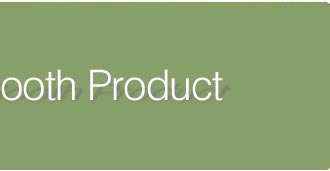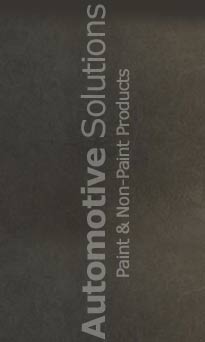 Booth Coatings
In Modern times Painting is done in high class chamber known as Paint Booth or Spray Booth. In spite of having best filters still dust enters in Paint Booth through various sources like dust carried with car, applicator uniform & regular opening of booth door The Dust particles in paint booth leads to Dust Nibs in Paint Finish. We at Automotive Solutions understood the need & launched a new age dust removal system from air system called as "AS Dust Buster Booth Coating". These tacky coating is designed to be applied on paint booth walls so that they remain tacky & dust gets loaded on the walls with the turbulence of air. These coatings reduce dust level in Paint Booth by almost 70%. Whole idea of Tacky Coating is to remove impurities like dust & fabric lint from air while a perfect paint job is executed.We also offer peelable coating that can be applied as a film to protect booth walls.
Merits of AS Dust Buster Booth Coating :
Excellent Dust Adhesive
Attracts Dust
Disposable & bio-degradable
Water based Tacky Paint Booth Coating
Safety of Walls
Attractive Packing
Water based
Perfect Light reflection
Packing Available – 5 Lt, 10 Lt , 20 Lt & 30 Ltrs.
Opt Us!
We are the professional and experienced manufacturer & suppliers of DUST BUSTER BOOTH COATING. We are catering to some of the top notch Automobile Industries, OEM's & training centre in India. Our exclusive Tacky Coatings are available in different packing which address the specific needs of the clients having different Paint Booths. The Tacky Coating will remove any dust contamination in paint while application. With our new age Dust Buster Booth Coating, there is no need for getting through the costs of untimely replacement, which comes out to be quite expensive affair altogether. We at Automotive Solutions guide our user with the RIGHT SELECTION of our Paint Booth Products in order to achieve flawless paint finish.


Our USPs
Social Responsibility.
Competitive Pricing and hence Affordable.
State of the art new age Paint Booth Filter.
Timely Delivery.
Within 24 hrs delivery.
One to One Client Consultation and Interaction
Adherence to Stringent International Quality Standards
Our Application areas :
Auto Repair Refinish Paint Booth
Aerospace finishes Paint Booth.
Industrial Air Paint Booth.
Regular Paint Booth.
Coating for Paint Shop.

Our Supply Network - Spread Over PAN India
Agartala

Agra

Amritsar

Andhra Pradesh

Arunachal Pradesh

Assam

Avadi

Badli

Bahadurgarh

Barnala

Ballabhgarh

Basavanpura

Batala

Bawal

Bengaluru

Bharuch

Bhiwadi

Bhopal

Bhubaneswar

Bihar

Chandigarh

Chennai

Chhattisgarh

Cochin

Coimbatore

Daman

Datia

Dehradun

Delhi

Dibrugarh

Erode

Faridabad

Gandhinagar

Gannaur

Ghaziabad

Goa

Greater Noida

Gujarat

Gurgaon

Guwahati

Gwalior

Hapur

Haridwar

Hyderabad

Jaipur

Jammu & Kashmir

Kala Amb

Kanpur

Karnataka

Kashipur

Kerala

Kosamba

Kochi

Kohima

Kolkata

Kundli

Loni

Lucknow

Ludhiana

Madhya Pradesh

Maharashtra

Manesar

Mathura

Meerut

Mumbai

Nagpur

Noida

Orissa

Panaji

Panipat

Pant Nagar

Panaji

Parwani

Patna

Pimpri

Pondicherry

Pune

Punjab

Raipur

Rajasthan

Rampur

Ranchi

Rewari

Rohtak

Roorkee

Rudrapur

Salem

Silvassa

Sonipat

Sri Ganganagar

Srinagar

Tamil Nadu

Thane

Thiruvananthapuram

Tripura

Udaipur

Uttar Pradesh

Uttranchal

Varanasi

Virar

Vijaywada

©
Automotive Solutions™
. All Rights Reserved (
Terms of Use
)
Developed and Managed by
IndiaMART InterMESH Limited